Books (Englisch)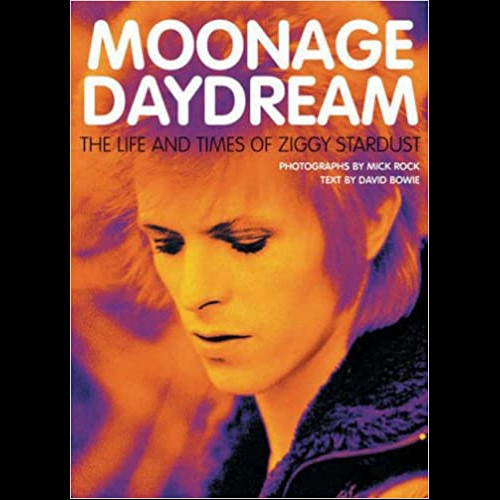 Moonage Daydream : The Life and Times of Ziggy Stardust
David Bowie - BOOK - by David Bowie and Mick Rock
(2005)
In 1972, talented photographer Mick Rock spent 2 years as David Bowie's official photographer. Rock accompanied Bowie on tour to the US and the UK, capturing his life both on stage and behind the scenes at the height of his Ziggy Stardust period. During this time Rock documented the rise and descent of Ziggy Stardust, and shot promotional films, album jackets, posters, artwork, videos like Life on Mars and Space Oddity and thousands of photographs.

Rock's camera caught more of the Ziggy legend than any other and followed Bowie into hotel rooms and dressing rooms, on the road and socialising with musicians and friends including Lou Reed, Iggy Pop and Mick Jagger. The results are shown in this extraordinary book. The parties, costumes, hair-styles, photo shoots and concerts are all pictured in a fantastical style that sums up the spirit of the time.

Bowie provides a fascinating running commentary to Mick Rock's photographs, recalling his personal memories of life as Ziggy. A must-have for any David Bowie fan.
---
Ähnliche Produkte