Books (Englisch)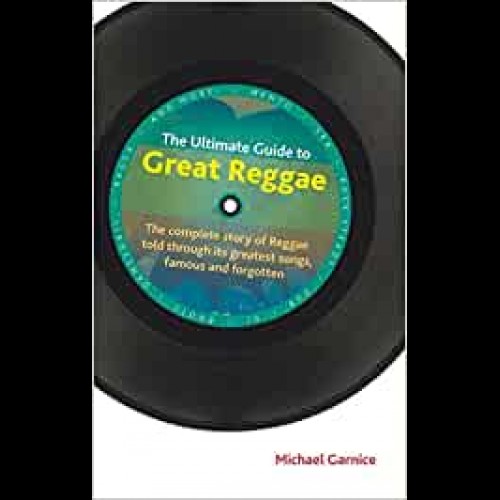 The Complete Story of Reggae Told Through its Greatest Songs, Famous and Forgotten
Ultimate Guide to Great Reggae - Book - by Michael Garnice
(2016)
The Ultimate Guide To Great Reggae celebrates (and helps you find) the greatest songs of reggae. It focuses on every style of reggae, from mento to Jamaican R&B, ska, rock steady, dub, DJ roots, dancehall and more. It opens with an exceptionally comprehensive brief history of reggae.

This is followed by 52 chapters, each devoted to in-depth descriptions of the greatest songs for a particular artist or style. Over 750 great songs are detailed, and many more are discussed. More than 200 of reggae's stars, cult artists, one-hit wonders and forgotten greats are profiled, encompassing the music's full six decade span.

Many of the songs and artists receive their overdue first coverage in print. The seven chapters on Bob Marley describe every one of his more than 600 recordings, his 200 best songs receiving detailed profiles. Well written, insightful and engaging, The Ultimate Guide To Great Reggae is more than an invaluable buyer's guide and more than a comprehensive history.

It's a love letter to reggae that's joy to read. It's the one essential book for any reggae fan, and is interesting and accessible for anyone who enjoys reading about music.
---
Ähnliche Produkte