Books (Englisch)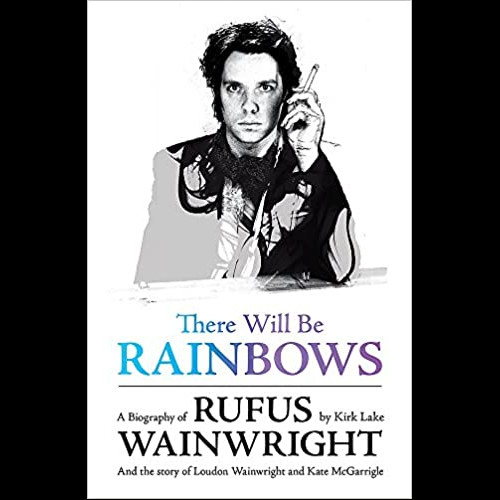 There Will Be Rainbows: A Biography of Rufus Wainwright ...and...
Loudon Wainwright / Kate McGarrigle - Book - by Kirk Lake
(2010)
The first ever biography of one of the most fascinating singers to have appeared in the last 50 years. "Rufus Wainwright is the greatest songwriter on the planet" - Elton John Rufus Wainwright's work mixes innovation and tradition like no other contemporary pop performer. His private life, which, by choice or otherwise, he has lived in public, is equally incredible -- and in its own, sometimes peculiar, often exaggerated way, has encompassed all three of the cliched tenets of the popular artist (sex, drugs and rock n roll).

In seeking to explain how the artist works and where his place lies in a great tradition, Kirk Lake enters into the diverse worlds of the Pre-Raphaelite Brotherhood, opera, gay liberation, Canadian folk, neo-Conservatism, drug addiction and Hollywood musicals. He follows Wainwright's journey (from Van Dyke Parks, to rehab, to Carnegie Hall), and talks to those who have orbited close to Wainwright. Rufus Wainwright: A Biography is an intelligent, critical piece of music writing that befits the integrity and complexity of the artist's work while fully embracing the self-deprecating humour and flamboyance that embodies Rufus Wainwright, the person.
---
Ähnliche Produkte