Books (Englisch)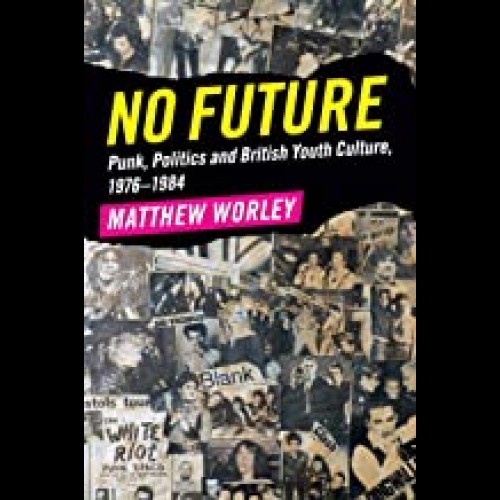 No Future : Punk, Politics and British Youth Culture, 1976-1984
Punk 1976-1984 - Book - by Matthew Worley
(2017)
'No Feelings', 'No Fun', 'No Future'. The years 1976-84 saw punk emerge and evolve as a fashion, a musical form, an attitude and an aesthetic. Against a backdrop of social fragmentation, violence, high unemployment and socio-economic change, punk rejuvenated and re-energised British youth culture, inserting marginal voices and political ideas into pop.

Fanzines and independent labels flourished; an emphasis on doing it yourself enabled provincial scenes to form beyond London's media glare. This was the period of Rock Against Racism and benefit gigs for the Campaign for Nuclear Disarmament and the striking miners. Matthew Worley charts the full spectrum of punk's cultural development from the Sex Pistols, Buzzcocks and Slits through the post-punk of Joy Division, the industrial culture of Throbbing Gristle and onto the 1980s diaspora of anarcho-punk, Oi! and goth.

He recaptures punk's anarchic force as a medium through which the frustrated and the disaffected could reject, revolt and re-invent.
---
Ähnliche Produkte