Lost Classics / Obscure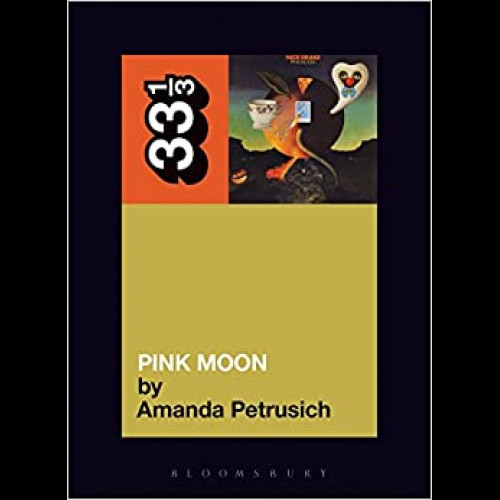 Nick Drake's Pink Moon
Nick Drake - Book - by Amanda Petrusich
(2007)
The reverse of Nick Drake's headstone, wedged deep into the earth of an English parish church graveyard, reads: "Now we rise and we are everywhere." The words were penned by Drake in 1974: Thirty years later, they are jarringly prophetic. Like nearly all prematurely buried cult figures, Nick Drake is reinvented each time he is rediscovered. In 2000, the sheepish, astral musings of Pink Moon became synonymous with backing a Volkswagen Cabrio convertible away from a raucous house party, as VW boldly sold American drivers on the notion of eschewing red plastic cups and bro-hugs for moonbeams and tree trunks (and a cute German car - sort of).The Cabrio ad inadvertently sparked an unlikely boost in record sales, propelling the album towards platinum status nearly 28 years after its release.

But with each well-intentioned revival of interest, Nick Drake slips further and further out of reach, martyred and codified, superceded and consumed by his own tragic context. Since his controversial death in 1974, Nick Drake has been heralded as a 26-year-old prophet, the diffident enigma, the tortured precursor to Kurt Cobain, the fallen hero, the folksinger-as-folksymbol, the self-sacrificing patron saint of lonely, disaffected teenagers - the One who died for our sins.This book explores how a tiny acoustic record has puttered and purred its way into a new millennium. Amanda Petrusich interviews producer Joe Boyd, string arranger Robert Kirby, and even the marketing team behind the VW commercial."Thirty-Three and a Third" is a series of short books about critically acclaimed and much-loved albums of the past 40 years.

By turns obsessive, passionate, creative and informed, the books in this series demonstrate many different ways of writing about music.
---
Ähnliche Produkte