OFFER !!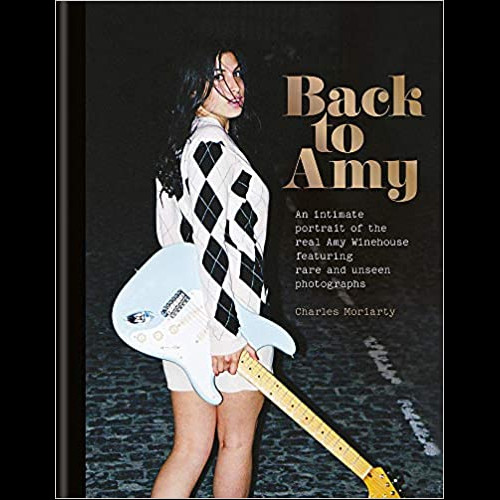 Back to Amy - An Intimite Portrait of the Real Amy Winehouse
Amy Winehouse - book - by Charles Moriarty
(2018)
Breathtaking photographs of Amy Winehouse on the cusp of fame, including many never-before-seen images

Rare, open and honest, this collection of nearly100 photographs by Charles Moriarty shows Amy Winehouse as you've never seen her before.'...it's really quite beautiful' Matt Everitt, BBC Radio 6 MusicHappy, beautiful and full of fun - this is an intimate portrait of the real Amy Winehouse. With over 100 photographs - many seen here for the first time - along with personal stories and recollections from Amy's mother, Janis Winehouse, as well as Amy's band members and others close to her, this is a celebration of a young artist on the cusp of fame. Taken by a friend at a relaxed photoshoot just before she released her debut album, these beautiful images give an early glimpse of the girl who would captivate the world.

With a foreword by Asif Kapadia, director of Academy Award-winning documentary Amy, and containing fond memories and insights from the people who knew her best, Back to Amy is a tribute to the enduring spirit of a truly special artist.
---
Ähnliche Produkte