Books (Englisch)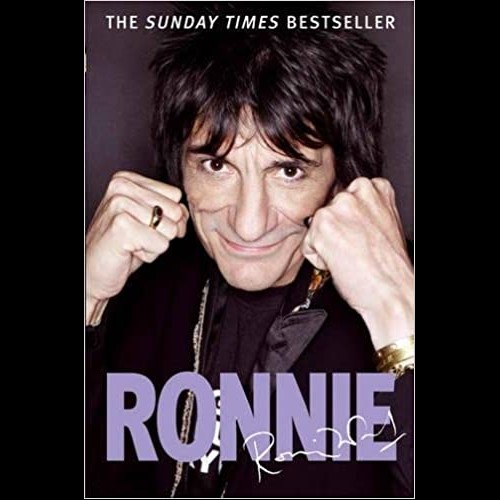 Ronnie
Ronnie Wood / The Rolling Stones - Book - by Ronnie Wood
(2008)
Ronnie Wood is one of rock's true originals. This is his story, in his own words, about his life, loves, family, friends, music, art and survival against the odds. It's a roller-coaster ride of unbelievable highs and unimaginable lows, From a small boy growing up on a working class council estate not far from Heathrow Airport who wanted to play music and paint - the first generation of his "water gypsy" family to be born on dry land - to becoming one of the most famous musicians in the world, Ronnie Wood toured the world with his Rolling Stone bandmates - Mick, Keith, Charlie and, for a while, Bill.

And the five of them have, arguably, been seen in person by more people on this planet than anyone else in the history of mankind. But as mayhem and hysteria invariably followed on Ronnie's adventure through the excesses of rock 'n roll, the drugs got harder and his relationships - especially with Mick, Keith, various women and his family - became increasingly more complex. This is Ronnie the husband, father, grandfather and rock star the way you have never seen any rock star before.

RONNIE is an up-front and personal look at life as a Rolling Stone, from the inside, and at the Stones as the rest of the world has never seen them. After RONNIE, drugs, sex and rock 'n roll will never be the same again.

---
Ähnliche Produkte