Books (Englisch)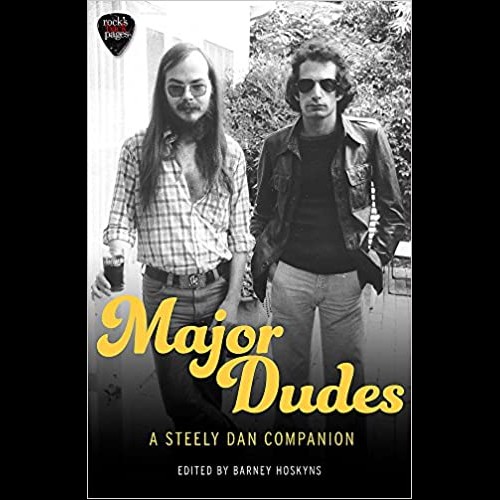 Major Dudes : A Steely Dan Companion
Steely Dan - Book - by Barney Hoskyns
(2018)
At its core a creative marriage between Donald Fagen and Walter Becker, Steely Dan are one of the defining and bestselling American rock acts of the last half-century, recording several of the cleverest and best-produced albums of the '70s - from the breathlessly catchy Can't Buy a Thrill to the sleekly sinister Gaucho. In the '90s they returned to remind us of how sorely we had missed their elegance and erudition, subsequently recording Two Against Nature and Everything Must Go during the following decade. They have sold close to forty-five million albums.

'A lot of people think of them as the epitome of boring '70s stuff,' novelist William Gibson said in 1993, when Becker and Fagen toured for the first time in nineteen years. 'They don't realize this is probably the most subversive material pop has ever thrown up.'Now fully embraced by the 'Yacht Rock' generation - semi-ironic devotees of '70s Southern-California slickness - Steely Dan no longer polarize lo-fi punks and studio geeks in the way they used to. In 2001 they were inducted into the Rock and Roll Hall of Fame.

Major Dudes collects some of the smartest and wittiest interviews Becker and Fagen have ever given, along with insightful reviews of - and commentary on - their extraordinary songs. Compiled by Rock's Backpages editor Barney Hoskyns, the book's contributors include Charles Shaar Murray, Robert Palmer, Ian MacDonald, Bud Scoppa, Penny Valentine, Fred Schruers, Sylvie Simmons and Michael Watts.
---
Ähnliche Produkte