Books (Englisch)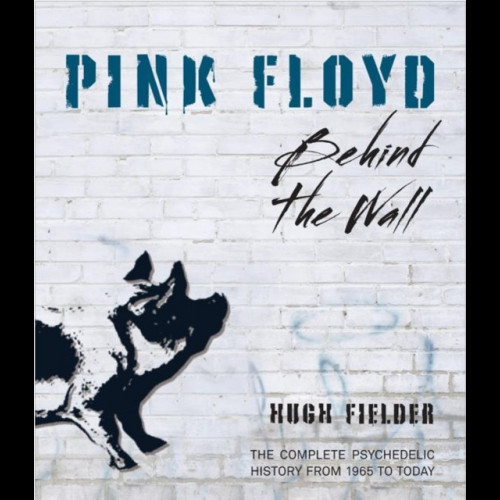 Pink Floyd: Behind the Wall
Pink Floyd - Book - by Hugh Fielder
(2013)
With a music career spanning nearly half a century, Pink Floyd is one of the most successful rock bands in history. With more than 250 million album sales to their credit, the band remains hugely popular worldwide. Both Rolling Stone and VH1 have named Floyd one of "The 100 Greatest Artists of All Time," and they continue to attract new legions of fans every single year.

They were inducted in the Rock and Roll Hall of Fame in 1996 and the UK Music Hall of Fame in 2005. Their 2011 "immersion" box sets for their classic Dark Side of the Moon and Wish You Were Here albums were met with unanimous critical acclaim and prolific press. The Wall Live concert tour featuring Roger Waters was the second highest grossing concert tour in North America in 2010 (over $89.5 million dollars) and the sixth highest in the world.

In this, the first complete illustrated history of Pink Floyd from 1965 through today, author and journalist Hugh Fielder gets "behind the wall" and recounts the band's entire history, analyzes their recordings, and provides a complete discography. Readers will discover stories behind the band's formation, recordings, and tours, as well as the bitter disputes, both public and private. Complemented with more than 250 images, including live performance and candid off-stage photographs, as well as rare memorabilia like gig posters, concert tees, picture sleeves, backstage passes, buttons, and ticket stubs, this is the book that every Floyd fan will want on their shelf.

---
Ähnliche Produkte