Metal / Death / Black etc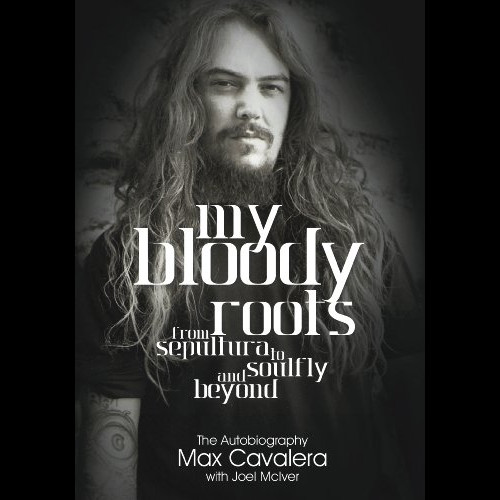 My Bloody Roots : From Sepultura to Soulfly and Beyond: The Autobiography Revised & Updated Edition
Max Cavalera / Sepultura - Book - by M.Cavalera & J.McIver
(2022)
My Bloody Roots is the brutally honest story of life in two of the world s best-known heavy metal bands, Sepultura and Soulfly, by one of the global metal scene s most respected musicians. Max Cavalera s has a unique and extraordinary story to tell, and My Bloody Roots is an autobiography like no other. Much more than just another tale of rock n roll debauchery, it s a story of heartbreak and loss and, ultimately, triumph.

In it, Cavalera offers an unflinching account of life growing up in hardship in Brazil a country not previously known for heavy metal and the multi-million-selling success, against all odds, of the band he founded with his brother, Iggor: Sepultura. Then, for the first time, he reveals the full story behind his split with the band after which he did not speak to his brother for years and the formation of his Soulfly, one of the most critically and commercially successful metal bands of recent decades. He also goes into unflinching detail on the devastating impact of the deaths of his father, stepson, and grandson; his struggles with drugs and alcohol; his eventual reunion with Iggor in Cavalera Conspiracy; and more.

This revised and updated edition continues to trace Max s career to the present day, covering the formation of his new band Go Ahead And Die as well as the supergroup Killer Be Killed, making it truly essential reading for all fans of metal.
---
Ähnliche Produkte