Books (Englisch)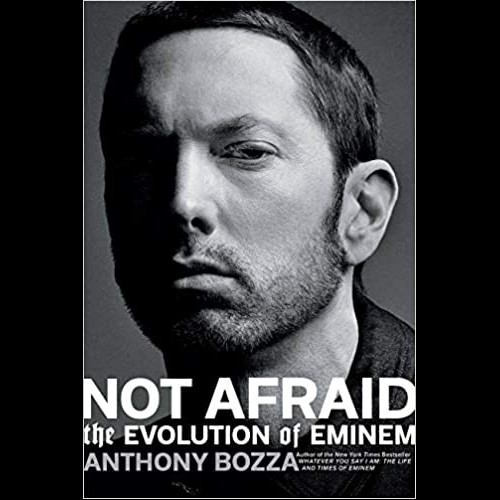 Not Afraid : The Evolution of Eminem
Eminem - Book - by Anthony Bozza
(2019)
Featuring an introductory interview with LL Cool Jand epilogue from Paul Rosenberg, Eminem's managerIn 1999, a former dishwasher from Detroit became the most influential music artist in the world. Eminem's dexterity, wit and honesty turned him into one of the biggest-selling artists of all time and changed the landscape of music and pop culture as we know it. Then, in 2006, at the height of his fame, he all but disappeared.

Beset by non-stop controversies, bewildering fame, a debilitating drug problem and personal tragedies, he withdrew from the world. Over the next decade, he struggled and suffered through what he would call his "wilderness years" but eventually managed to get sober, get clean and get, triumphantly, back to the top. Not Afraid is the definitive account of that story.

In this revelatory book, which follows on directly from the bestselling Whatever You Say I Am, rock journalist Anthony Bozza chronicles the personal and spiritual growth of one of music's most enduring and enigmatic artists through the insights of those closest to him, including Royce da 5'9", LL Cool J, Mr Porter, Paul Rosenberg and other friends and associates. Capturing Eminem's toughest years in his own words, Not Afraid is a uniquely intimate portrait of an incredibly private man known by many to be the greatest rapper alive.
---
Ähnliche Produkte