Books (Englisch)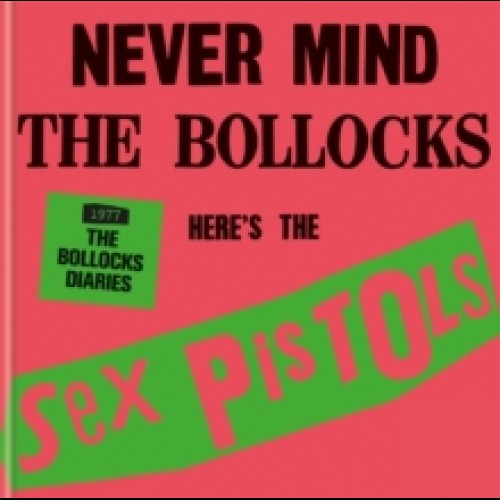 The Sex Pistols - 1977: The Bollocks Diaries
The Sex Pistols - Book - by the the Sex Pistols
(2017)
The Sex Pistols...short, sharp, to the point, minimal. 'Never Mind the Bollocks' is a blackmail note - and we got you all to pay up!' - JOHN LYDON 'When we first went in Wessex [recording studios] we went in through this side door. Freddie Mercury was there doing a vocal take and we walked right through with our guitars.

He threw a wobbler.' - STEVE JONES ''God Save The Queen' was definitely the pinnacle. It all went sour after that.' - PAUL COOK 'Malcolm was a shit-stirrer. I think he's got a short attention span.

He played this game of pitching me against John. Now we realise there was a lot of false information going between us.' - GLEN MATLOCK On the 40th anniversary of the release of 'Never Mind the Bollocks, Here's the Sex Pistols', The Sex Pistols - 1977: The Bollocks Diaries is the official, inside story of the whirlwind year of 1977- the recording and release of 'Never Mind the Bollocks...' and the year the Sex Pistols changed everything. From 'God Save the Queen' to 'Holidays in the Sun' and everything in between, it was a year of chaos and creation.

Straight from the mouths of the Sex Pistols and their collaborators, with first-hand stories of secret gigs, recording sessions, fights, record label meltdowns and a media storm like nothing ever seen before, The Sex Pistols - 1977: The Bollocks Diaries is the inside line, told by the people who were there. Packed with photography and rare items from the Sex Pistols archives - from gig posters and early album art to master tapes and notes from recording sessions - this is the final word on a year like no other.
---
Ähnliche Produkte