Books (Englisch)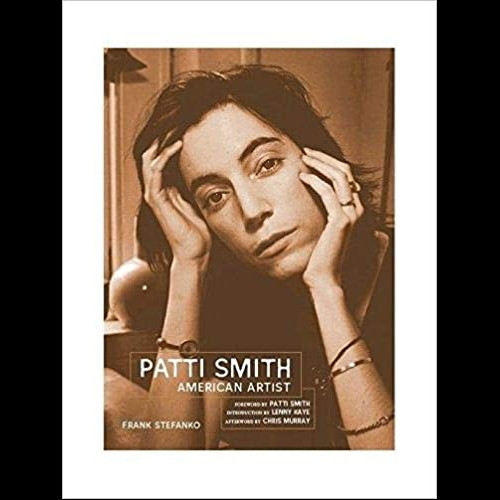 Patti Smith : American Artist
Patti Smith - Book - by Frank Stefanko
(2017)
A stunning collection of photographs from Frank Stefanko featuring the Godmother of Punk herself, iconic musician-turned-author Patti Smith. -Frank always shot your internal life. He let your external imperfections show.

His photos had a purity and poetry; there was some humor . . .- --Bruce Springsteen Patti Smith was a favorite photographic subject for Frank Stefanko during his college years.

-Patti had jet-black hair and pale blue eyes that could see right through you. When I visited New York, I started photographing Patti. I was captivated by her look .

. . tall, thin, with porcelain skin, sharp features, and those piercing eyes.

With me, in terms of portraits, it's always the eyes first, then the rest of the face comes into view.- Patti Smith came to prominence during the punk rock movement in the 1970s, with her highly regarded 1975 debut album, Horses. She has been called -punk rock's poet laureate- because of her feminist sensibilities and intellectual approach to her music. As a result, she is one of rock and roll's most influential female musicians and according to Rolling Stone, one of -The 100 Greatest Artists of All Time.- Among some of Patti Smith's early influences were Robert Mapplethorpe, Jim Carroll, and Tom Verlaine.

She spent the early 1970s painting, writing, and performing spoken-word poetry--frequently at the St. Mark's Poetry Project. By 1974, she was performing as a musician, initially with guitarist and rock archivist Lenny Kaye.

The Patti Smith Group produced four albums in the 1970s, reaching #13 on Billboard's Top 100 in 1978 with the single -Because The Night, - cowritten with Smith's friend Bruce Springsteen.

---
Ähnliche Produkte