Books (Englisch)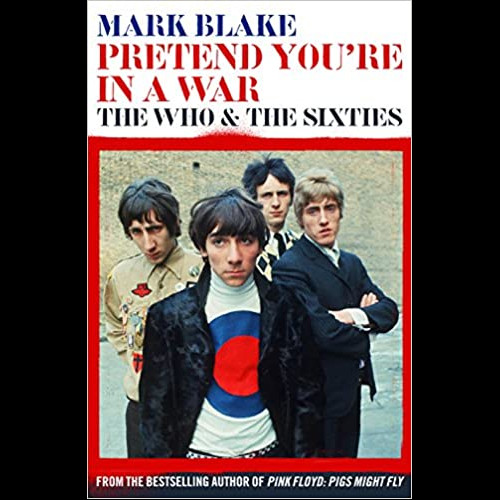 Pretend You're In A War : The Who and the Sixties
The Who - Book - by Mark Blake
(2015)
Pete Townshend was once asked how he prepared himself for The Who' s violent live performances. His answer? ' Pretend you' re in a war.' For a band as prone to furious infighting as it was notorious for acts of ' auto-destructive art' this could have served as a motto. Between 1964 and 1969 The Who released some of the most dramatic and confrontational music of the decade, including ' I Can' t Explain' , ' My Generation' and ' I Can See For Miles' .

This was a body of work driven by bitter rivalry, black humour and dark childhood secrets, but it also held up a mirror to a society in transition. Now, acclaimed rock biographer Mark Blake goes in search of its inspiration to present a unique perspective on both The Who and the sixties. From their breakthrough as Mod figureheads to the rise and fall of psychedelia, he reveals how The Who, in their explorations of sex, drugs, spirituality and class, refracted the growing turbulence of the time.

He also lays bare the colourful but crucial role played by their managers, Kit Lambert and Chris Stamp. And - in the uneasy alliance between art-school experimentation and working-class ambition - he locates the motor of the Swinging Sixties. As the decade closed, with The Who performing Tommy in front of 500,000 people at the Woodstock Festival, the ' rock opera' was born.

In retrospect, it was the crowning achievement of a band who had already embraced pop art and the concept album; who had pioneered the power chord and the guitar smash; and who had embodied - more so than any of their peers - the guiding spirit of the age: war.
---
Ähnliche Produkte