Books (Englisch)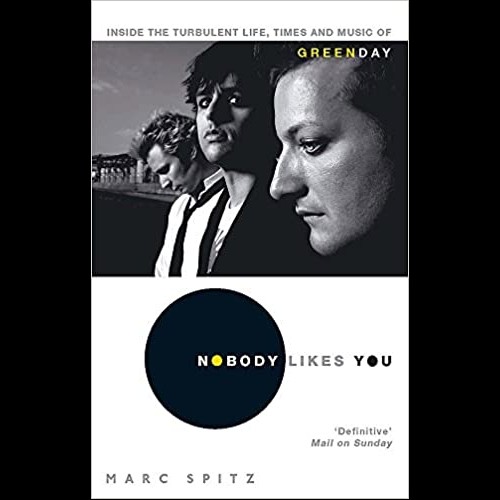 Nobody Likes You
Green Day - Book - by Marc Spitz
(2010)
In

1994 punk rock trio Green Day were on top of the world with DOOKIE, their massive hit album. They were loud, fast, bratty, pissed off, hopeless, truthful, drunk, maybe high, and somehow, absolutely massive. It was glorious.
But by 2004, the hoopla seemed to be over. The band were still respected by up-and-coming bands, but their album sales were down. And then, in October 04, came a new album, AMERICAN IDIOT.
A furious and impassioned reaction against American politics - and in particular George W. Bush - AMERICAN IDIOT spoke directly to millions of people around the globe. Once again Green Day were reaching legions of disaffected teenagers as well as millions of older fans.
Few bands achieve Green Day's early success, and even fewer come back for an even more explosive second act. Highly respected rock journalist Marc Spitz has interviewed the band many times, and has won their respect. His book will be the definitive history of the band, charting their transformation from snotty-nosed mall rats into the ultimate punk rock protest band - The Clash for the 21st century.
---
Ähnliche Produkte