Books (Englisch)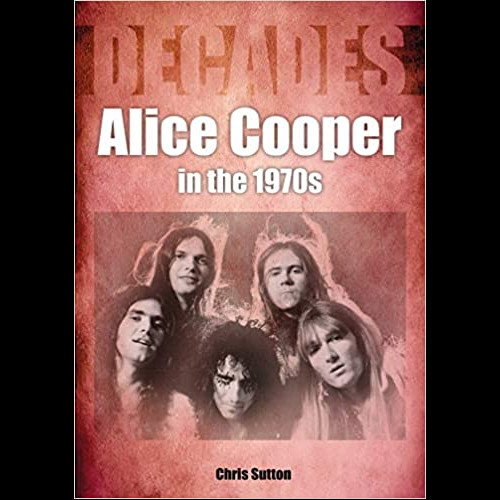 Alice Cooper In The 1970s
Alice Cooper - Book - by Chris Sutton
(2021)
The 1970s was the decade that saw the arrival of Alice Cooper as a major force across the media. Chris Sutton, explores the story of Alice Cooper the band and Alice the solo performer from their early years through to the end of the decade. A roller-coaster ride of classic albums and singles, the songs recorded in the 1970s still dominate his live sets to this day.

The book features all new interview material from key figures including Michael Bruce, Dennis Dunaway and Neal Smith from the original band, Prakash John from the solo years, and Ernie Cefalu, whose company Pacific Eye and Ear designed the sleeve packaging. Several other musicians, concert promoters and even the band's first roadie have also contributed their thoughts. All of the albums and singles from Don't Blow Your Mind, until From The Inside are examined in detail, along with related archive releases and songs that didn't make the cut.

In the course of putting the book together much new information came to light that will be of huge interest to hardened collectors and new fans alike. The book is an essential guide to Alice Cooper in the decade the band helped to define.

---
Ähnliche Produkte