Books (Englisch)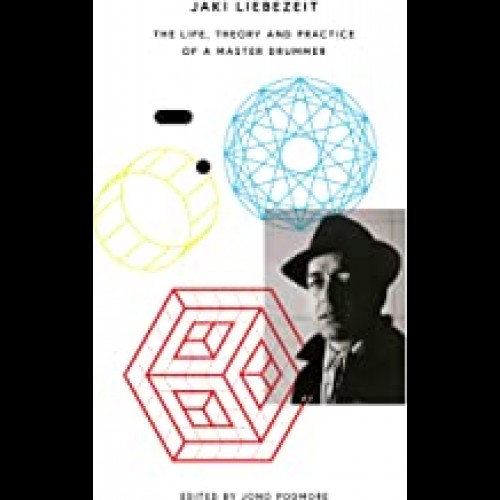 The Life, Theory and Practice of a Master Drummer
Can / Jaki Liebezeit - Book - by Jono Podmore
(2020)
'A fitting testament to this incredible drummer's life and work' The Wire'Affectionate insight and intriguing detail . . .

The illumination is invaluable' Mojo 'For anyone interested in the mind that created the powerful beats of Can . . .

This book is essential' Modern DrummerJaki Liebezeit is a legendary figure among musicians, best remembered as the groove and power behind the influential German band Can. Until now, though, few have known about his most significant legacy: a complete practical theory of drumming, based on the natural principles of movement he observed during his lifelong research into the discipline. Following Jaki's unexpected death in 2017, producer Jono Podmore and journalist John Payne contacted his drum group Drums Off Chaos and long-term collaborator Burnt Friedman to see if the theory could be pieced together before it was lost or corrupted.

Fortunately the basic principles had already been transcribed, and with the help of Jaki's widow Birgit Berger; drummers Reiner Linke, Maf Retter and Gero Sprafke; composer Manos Tsangaris; and discographer Bryan O'Connell, they have assembled a comprehensive account of not only the drum theory, but also Jaki's profound conceptual and pragmatic vision as applied throughout his life. This landmark book features a host of previously unseen photos including reproductions of Jaki's own artwork, alongside the first-ever discography to cover the full, unparalleled range of his recordings.
---
Ähnliche Produkte