Books (Englisch)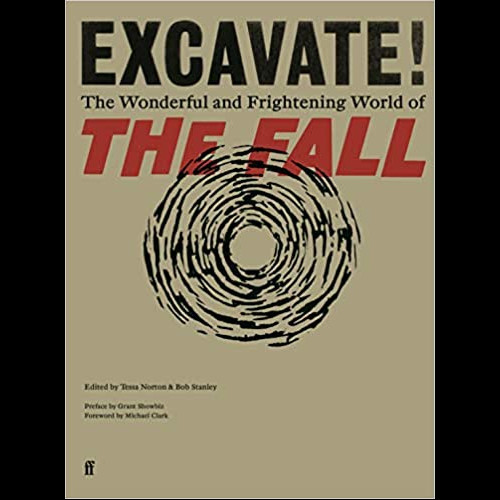 Excavate! : The Wonderful and Frightening World of The Fall
The Fall - Book - by Tessa Norton and Bob Stanley
(2021)
This is a book about Mark E. Smith and The Fall - or more precisely, their ever-influential world. The Fall were so many things, so many worlds; if you got it (and not everyone did), they represented everything.

'To 50,000 Fall Fans: please buy this inspired & inspiring, profound & provocative, beautiful & bonkers Book of Revelations, choc-stock-full of loving Acts by true Apostles, simultaneously both the scrapbook you wished you'd kept and a portal to futures & pasts, known & unknown, & a Fantastic Celebration of this Nation's Saving Grace.'DAVID PEACE'Mind blowing . . .

there is so much to enjoy in this brilliant book.'TIM BURGESS'A container sized treasure trove bursting at the hinges with strangeness and wonder . . .

I strongly advise you to buy it.'MAXINE PEAKEThis is not a book about a rock band. This is not even a book about Mark E Smith. This is a book about The Fall group - or more precisely, their world.

Over a prolific forty-year career, the Fall created a world that was influential, idiosyncratic and fiercely original - and defied simple categorisation. Their frontman and lyricist Mark E. Smith spun opaque tales that resisted conventional understanding; the Fall's worldview was an education in its own right.

Who wouldn't want to be armed with a working knowledge of M. R. James, shipping-dock procedures, contemporary dance, Manchester City and Can? The group inspired and shaped the lives of those who listened to and tried to make sense of their work.

Bringing together previously unseen artwork, rare ephemera and handwritten material, alongside essays by a slate of fans, EXCAVATE! is a vivid, definitive record - an illumination of the dark corners of the Fall's wonderful and frightening world.
---
Ähnliche Produkte