Books (Englisch)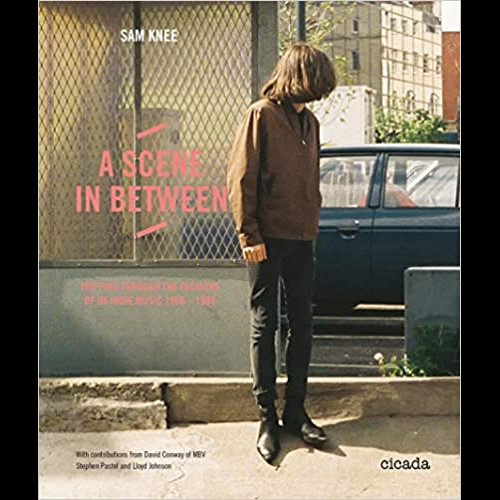 A Scene In Between : Tripping Through the Fashions of UK Indie Music 1980-1988
Fashions of UK Indie Music 1980-88 - Book - by Sam Knee
(2013)
The mid to late 1980s indie scenes in Britain from C86 to Shoegaze are a lost moment in music history. There's been much coverage of punk, of post-punk and of the acid-house rave era of the early 90s, but the scene surrounding independent guitar-based music of the mid-80s has been largely overlooked. A Scene In Between looks at the fashions, personalities, and youth cultures of that era.

Bands featured include: Television Personalities, Spacemen 3, My Bloody Valentine, The Jesus and Mary Chain, Primal Scream, Talulah Gosh, Loop, The Pastels, Vaselines and more obscure bands such as The Shop Assistants, Boy Hairdressers, Flatmates and countless others. Sam Knee has reconnected with a vast network of people and resources, to unearth literally hundreds of previously unpublished photographs of the people, clubs and bands of the time. Taking a sartorial angle, he looks at the anoraks, oversized jumpers, leather trousers, bowlcut hairdos, blouse shirts, stripey tees box jackets that were so popular at the time.

He also uses his understanding of music history to look at the diverse influences behind the looks and the sounds of the bands - from the sharply dressed mods of the 60s to West coast and Texas psychedelia. Contributions from members of the Jesus and Mary Chain and My Bloody Valentine make this a must have for music and fashion aficionados alike.
---
Ähnliche Produkte