Books (Englisch)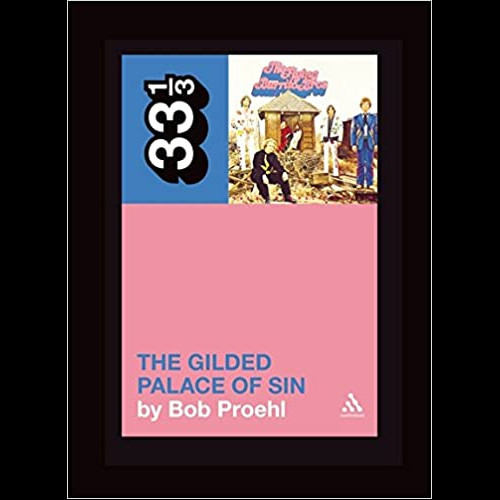 Flying Burrito Brothers The Gilded Palace of Sin
Flying Burrito Brothers - Book - by Bob Proehl
(2009)
Bob Proehl uses the Seven Deadly Sins as a device to understand this classic album.In 1968, the Flying Burrito Brothers released their debut album, "The Gilded Palace of Sin" on A&M Records, selling a disappointing 400,000 copies. Forty years later, the band's front man, Gram Parsons, is still spoken of with an almost messianic reverence. Patron saint of altcountry, emblazoned with a shining cross, dead at twenty six.

Overshadowed by the legend of Parsons, this album remains at once an anomaly in the fledgling country-rock genre and a snapshot of a moment in music and culture. Drawing on traditions of black and white southern music, to the country-tonk innovations of the early 70s Stones, and running through the psychedelia and political activism of the California scene, "The Gilded Palace of Sin" deserves to be discussed as something more than part of the Gram Parsons legacy.Bob Proehl's book uses the Seven Deadly Sins as a structuring device to look at an album that plays as fast and loose with its religious images as it does with its genre-borrowing. For example, Gluttony: Well, that's the easy one, isn't it?With the album finished, the Burritos hired a road manager and took off on a tour of the US by train.

By his own account, the road manager's job was to get the drugs, hide the drugs and remember where he'd hidden the drugs. By the end of the tour most of the band members required wheelchairs and the creative spark shown on the album seemed to have fizzled under a bevy of drug-addled performances. The gluttony section will also cover Parsons' dismissal from the band by Hillman and the addictions that led to his death."33 1/3" is a series of short books about a wide variety of albums, by artists ranging from James Brown to the Beastie Boys.
---
Ähnliche Produkte