Books (Englisch)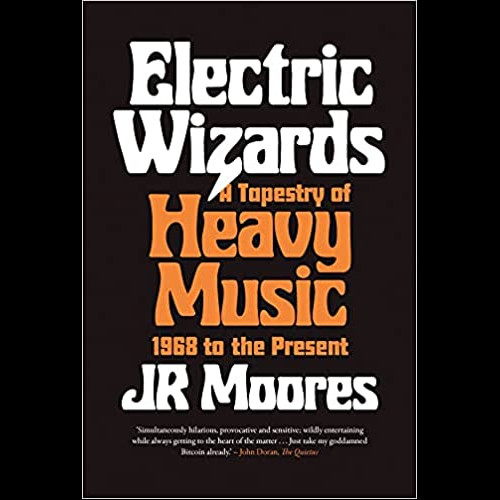 Electric Wizards : A Tapestry of Heavy Music, 1968 to the present
History of Rock / Metal - Book - by JR Moores
(2021)
It began with The Beatles' 'Helter Skelter'. It was distilled to its dark essence by Black Sabbath. And it has flourished into a vibrant modern underground, epitomized by Newcastle's Pigs Pigs Pigs Pigs Pigs Pigs Pigs.

This is the evolution of heavy music, and Electric Wizards is your sonic gazetteer. The voyage is as varied as it is illuminating: from the lysergic blunt trauma of Blue Cheer to the locked grooves of Funkadelic, the aural frightmares of Faust to the tectonic crush of Sleep, alighting on post-punk, industrial, grunge, stoner rock and numerous other genres along the way. Ranging from household names to obscure cult heroes and heroines, Electric Wizards demonstrates how each successive phase of heavy music was forged by what came before, outlining a rich and eclectic lineage that extends far beyond the usual boundaries of heavy rock or heavy metal.

It extols those who did things differently, who introduced something fresh and exciting into this elemental tradition, whether by design, accident or sheer chance. In doing so, Electric Wizards weaves an entirely new tapestry of heavy music.
---
Ähnliche Produkte