Books (Englisch)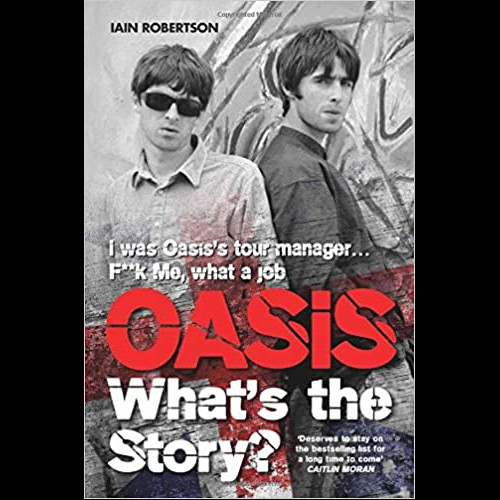 Oasis: What's the Story
Oasis - Book - by Iain Robertson
(2016)
Oasis were a band like bands used to be. Hard-drinking and substance abusing. If they liked you, they loved you.

If they didn't, you had to be prepared for confrontation. They were also the most viscerally exciting rock band to emerge from Britain for years. Iain Robertson is used to tough jobs - after retiring from the Parachute Regiment, he took on jobs guarding George Harrison, Gary Moore and Johnny Rotten.

But keeping Oasis on the rails after debut album Definitely Maybe ignited their rise toward global superstardom would be the toughest gig of them all. Iain was side-by-side with Oasis as their road manager and minder, twenty-four hours a day, eight days a week, as they took on the world and won. No one was closer to the maelstrom.

His story is the defining chronicle of life on tour with Oasis.
---
Ähnliche Produkte