1960's Bands/Artists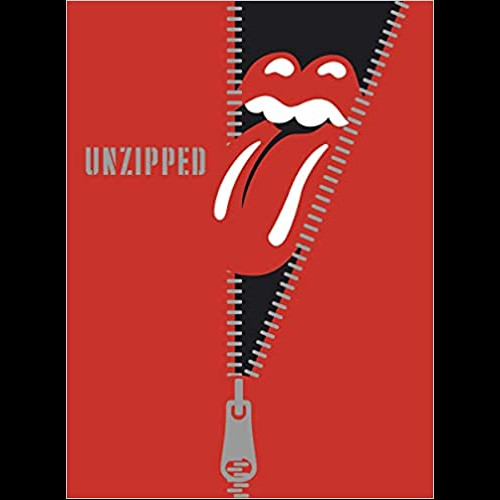 The Rolling Stones: Unzipped
The Rolling Stones - Book - by The Rolling Stones
(2021)
More than fifty years after they began, The Rolling Stones continue to thrill and surprise audiences with animated performances of immediacy and boldness. Published to accompany the major touring exhibition of the same name, this book captures the compelling character and dynamic spectacle of the band through distinctive photography and textual insights by band members and their creative collaborators. The book opens with an incisive, illustrated narrative essay by music journalist Anthony DeCurtis.

In addition to stills from films, videos and documentary footage, vivid photographic sections showcase the Stones' musical instruments, their stage clothing, album cover designs, notebooks with lyrics and tape boxes from the original recording sessions. The band's willingness to collaborate with other musicians, producers, fashion and stage designers, filmmakers and photographers has been crucial to their success in keeping their music relevant to successive generations. And the voices of many of these creatives are included alongside interviews with band members conducted especially for the exhibition and the book.

They provide fresh perspectives on the creative ideas, music and 'look' that the band has sought to achieve throughout their career. Buddy Guy discusses the blues roots of the Stones' music; producer Don Was outlines the band's working method in the studio; fashion designers Anna Sui and John Varvatos present the evolution of the band's style; graphic designer John Pasche reflects on designing the Stones' iconic tongue logo; and lighting designer Patrick Woodroffe shares insights on creating the live shows. With 400 illustrations, 370 in colour.
---
Ähnliche Produkte