Books (Englisch)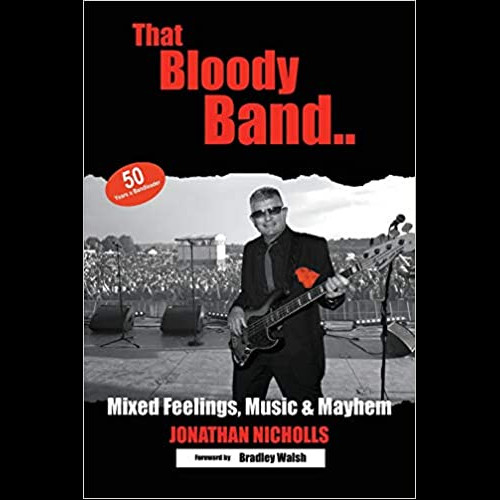 That Bloody Band : 50 Years a Bandleader: Mixed Feelings, Music and Mayhem
Showband Life - Book - by Jonathan Nicholls
(2021)
This book may take a bit longer than the 3-5 days delivery quoted.

Vividly and vibrantly brought to life, the story of one boy's obsession with forming a pop group during the golden music years of the 60s and onwards into the 21st century.
With hilarious yet harrowing tales of getting arrested for attempted murder in Hertfordshire to bar room brawls in Berlin and beyond. The Bandleader was a serving Metropolitan Police Officer, unable to read music yet amazingly took his band to the highest level of the international show band scene.
---
Ähnliche Produkte