Books (Englisch)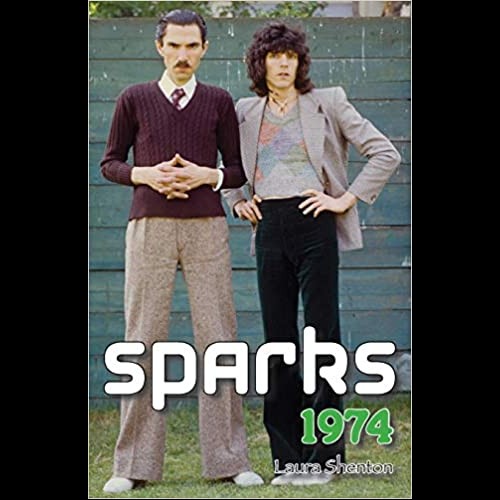 Sparks 1974
Sparks - Book - by Laura Shenton
(2020)
Hailing from Los Angeles, Sparks relocated to England in 1973. The following year saw the release of their two career-defining albums - the breakthrough LP Kimono My House and the follow-up Propaganda. In this unique book, author Laura Shenton, takes us on a phenomenal journey through 1974 - the year that saw Sparks go from an obscure, underground album to chart stars.

Both albums were UK top ten hits, and three singles released in 1974 all made the top 20 with the biggest hit being 'This Town Ain't Big Enough for Both of Us', which reached No. 2 on the UK charts. Built around the images and talents of brothers Ron and Russell Mael, this book looks in-depth at the meteoric rise to stardom for this hugely idiosyncratic, quirky and challenging band that has developed a huge cult following.

With detailed research Sparks 1974 sets the scene by covering the band's beginnings in Los Angeles, before chronicling 1974 via the recordings, live concerts, interviews and numerous TV appearances that resulted as a consequence of their instantaneous success from the release of Kimono MyHouse. Sparks 1974 is the first new book on the band in a decade, and the first to focus solely on their most successful year.
---
Ähnliche Produkte