Books (Englisch)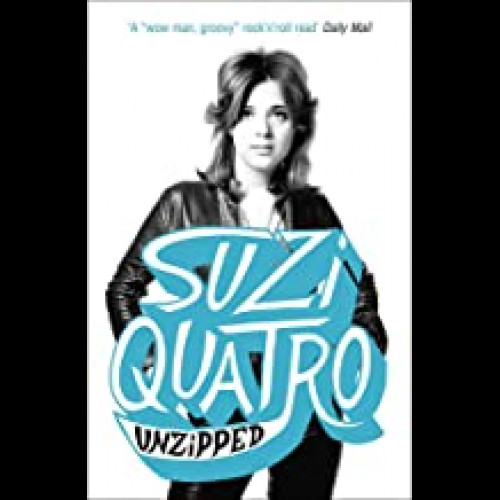 Unzipped : The original memoir by glam rock sensation
Suzi Quatro - Book - by Suzi Quatro
(2007)
You've seen Suzi Q, the feature documentary about legendary 70s rocker Suzi Quatro: now read Unzipped, the story of how Little Susie from Detroit grew up to become an international superstar musician - as told by the glam rock sensation herself. The glam rock icon behind such hits as 'Can the Can', 'Devil Gate Drive' and 'Your Mamma Won't Like Me' has sold over 50 million records worldwide and has worked, partied and rocked out with legendary figures such as Noddy Holder, Alice Cooper and Iggy Pop. Suzi Quatro's transformation from girl to glam rocker was fuelled by huge talent, determination, hard work and a fabulous sense of humour, but it wasn't easy.

In Unzipped, Quatro tells her story of life behind the scenes and in the thick of it as one of the first major break-out female rock bassists. Later, she went on to Hollywood to join the cast of Happy Days, juggling her acting and music career with a turbulent personal life and constant touring around the world. Through it all, she never lost her passion to perform or her sense of adventure.

Suzi Quatro remembers it all in this brilliantly personal and funny book, a thrilling account of a life lived going hell for leather.

---
Ähnliche Produkte