OFFER !!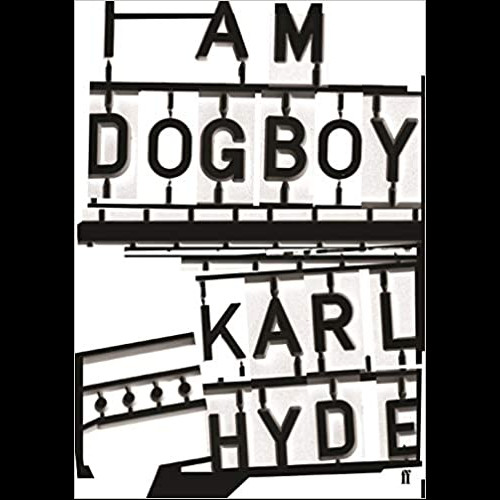 I Am Dogboy : The Underworld Diaries
Underworld/Karl Hyde - Book
(2016)
In 1999, Underworld's Karl Hyde began writing a public diary. Every day since then, Hyde has documented his thoughts, lyrical works-in-progress, poetry and biographical essays alongside 'found' visuals. For the last sixteen years, these entries have collectively created an on-going, utterly unique monologue on Underworld's website.

I Am Dogboy handpicks a selection of diary entries and rearranges them to create an autobiographical narrative that takes Hyde from childhood through to the exploratory early years of Underworld, an electronic act who have been peerless for the last twenty five years. Spliced throughout the narrative are standalone/abstract poetic pieces that offer occasional snapshots of life on the road and in the studio and give an insight into Hyde's singular style of lyric writing. The book is beautifully designed by John Warwicker - Hyde's long time collaborator and co-founder of the Tomato collective.

Karl Hyde and John Warwicker have previously published the typographic books Mmm... Skyscraper I Love You and In The Belly of St Paul.
---
Ähnliche Produkte