OFFER !!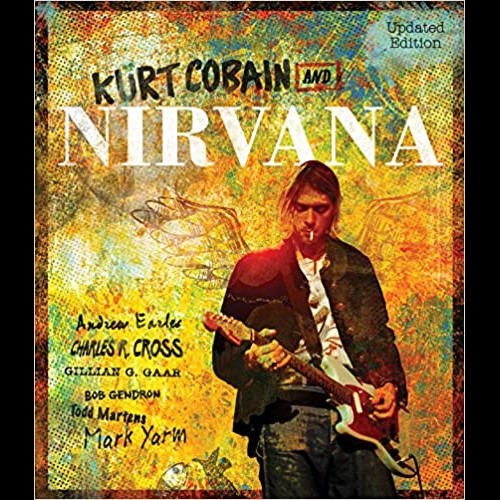 Updated Edition : The Complete Illustrated History
Kurt Cobain and Nirvana - Book
(2016)
Nirvana was a short-lived but tremendously influential band, inducted into the Rock and Roll Hall of Fame in 2014. This new edition of their illustrated history presents the band that popularized grunge rock. Nirvana, the immortal grunge Rock and Roll Hall of Fame inductee, is as relevant and influential as ever.

Kurt Cobain, Dave Grohl, and Krist Novoselic comprised Nirvana, the band that unintentionally tore the music world asunder with the 1991 album Nevermind. The record that includes hits such as 'Smells like Teen Spirit,' 'Come as You Are,' and 'Lithium' continues to rattle speakers with grunge that truly rocks. Kurt Cobain and Nirvana, Updated Edition tells the fully illustrated story of the band that spoke for Generation X in the '90s.

Here we are, a quarter century after Nirvana irrevocably changed rock and roll, and the band continues to make headlines and influence music lovers. A documentary about the band and Cobain's solo album Montage of Heck: The Home Recordings were released last year, demanding a closer look at one of rock and roll's geniuses. Kurt Cobain and Nirvana reveals the band's history with fresh eyes, telling the story of a group that instigated a return to punk-inspired rock. This updated edition of the first-ever complete illustrated history of Nirvana features the writing of a sparkling team of grunge-rock experts and word slingers. The book also includes performance and backstage photography, as well as handbills, singles, ticket stubs, gig posters, and other memorabilia that complement the narrative. You'll also find album reviews, gear breakdowns, and mini synopses of Cobain's fifty all-time favorite albums. Nirvana's ride was a wild one - and all too brief.
---
Ähnliche Produkte