OFFER !!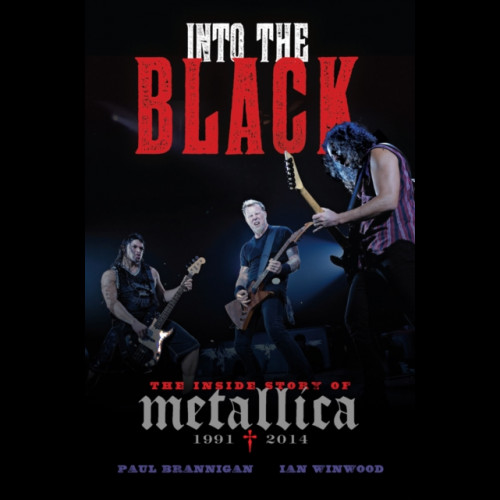 Into The Black The Inside Story Of Metallica
Metallica - Book - by Paul Brannigan & Ian Winward
(2014)
Into the Black begins on the eve of the release of Metallica's massive breakthrough with the eponymous LP that became known as The Black Album. Suddenly, at the dawn of the '90s, Metallica was no longer the biggest thrash metal band in the world-they were the biggest rock band in the world, period.
But with such enormous success came new challenges, as Metallica ran the risk of alienating their original fan base. They were beset by controversy over musical stylistic shifts, supposed concessions to the mainstream, even their choice of haircuts.
During this transformative era, journalists Paul Brannigan and Ian Winwood had unprecedented access to Metallica. They accompanied the band on tour and joined them in the studio, getting exhilarating eyewitness views into the belly of the beast. Together they amassed over 75 hours of interview material, much of it never in print before now.
Through changes both musical and personal, Metallica struggled to maintain their identity and remain a viable creative force. A ferocious battle with the file-sharing company Napster saw the quartet attract the worst PR of their career. Meanwhile, communication breakdowns between James Hetfield, Lars Ulrich, Kirk Hammett, and Jason Newsted (who would leave the band in 2001) led to fierce internal arguments, as laid bare in the controversial documentary Some Kind of Monster.
At the end of the century, Metallica had appeared to be a band teetering on the brink of self-destruction, but through setbacks and struggles they endured and thrived. From Load, Reload, and Garage, Inc. to the stunning return to form in Death Magnetic and the massive tours that accompanied them-including the real story behind the Big Four shows-Into the Black takes readers inside the heart of Metallica and concludes the saga of one of the greatest rock bands of all time.
---
Ähnliche Produkte