Books (Englisch)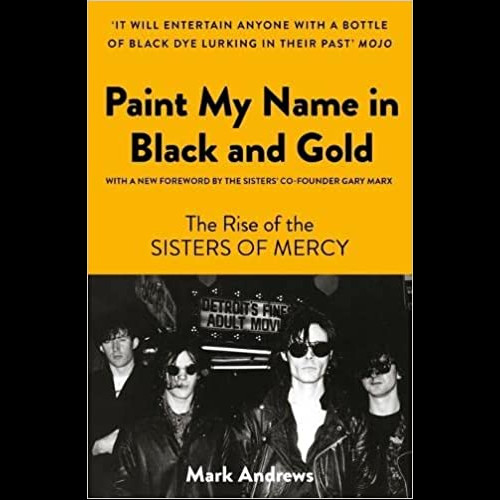 Paint My Name in Black and Gold : The Rise of the Sisters of Mercy
Sisters of Mercy - Book - by Mark Andrews
(2022)
Leeds, 1980. Amid the violence and decay, the city was home to an extraordinarily vibrant post-punk scene. Out of that swamp crawled the Sisters of Mercy.

Over the next five years, they would rise from local heroes to leading alternative band, before blowing apart on the verge of major rock stardom. Their path was strewn with brilliant singles, astonishing EPs, exceptional album tracks and legendary live shows. Two classic line-ups were created and destroyed: Andrew Eldritch on vocals, Craig Adams on bass, Gary Marx and Ben Gunn - later replaced by Wayne Hussey - on guitars, and a drum machine called Doktor Avalanche.

Drawing on dozens of interviews with band members and key figures in the Sisters' journey, Paint My Name in Black and Gold is the most complete account yet of how - against the odds and all reasonable expectation - these young men came to make transcendent and life-changing music.
---
Ähnliche Produkte