Books (Englisch)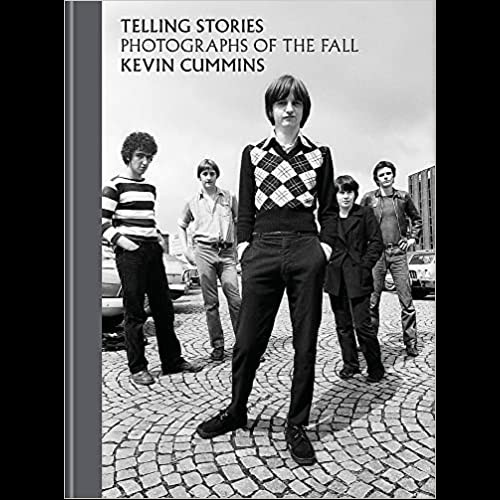 Telling Stories : Photographs of The Fall
The Fall - Book - by Kevin Cummins
(2022)
Simon Armitage'Kevin Cummins is a true master in being able to capture the essence of music, the soul of the band. Whatever he does however he does it is a mystery to me but it's pure genius.' - Rankin'Kevin has the uncanny ability of capturing the inner mood of musicians. Be it the dynamics within a pensive Joy Division, or the sense surrounding the fledgeling Fall that something special was around the corner for us all.

Kevin's book is nothing less than a remarkable document of a bewildering and defiant anti-fashion movement born in Prestwich, north Manchester in the grimy mid-70s.' - Marc Riley'Capturing forty years of the band's career via his archive, the legendary photographer (whose recent book, Juvenes, documented the story of Joy Division) gives his take on the phenomenon of The Fall and the late, great Mark E. Smith.' - Vive le Rock Contains never-before-seen images. Foreword by Simon Armitage, Poet Laureate.

From chaotic early gigs to their final years, NME photographer Kevin Cummins provides a definitive, unique perspective on cult favourites The Fall. In this stunning visual history spanning four decades, discover how and why they emerged as one of the most innovative, boundary-breaking bands in modern music. With a foreword by Poet Laureate and Fall fan Simon Armitage and an interview with Eleni Poulou, as well as never-before-seen images from Cummins' archive, this is the ultimate visual companion to The Fall.
---
Ähnliche Produkte