Books (Englisch)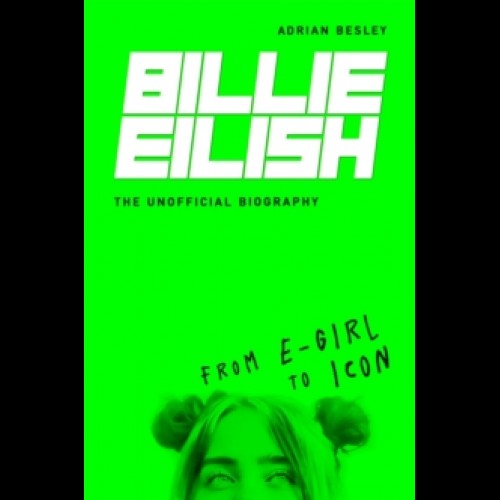 The Unofficial Biography
Billie Eilish - Book - Adrian Besley
(2020)
With number one songs all over the world, a Bond theme, an armful of Grammys and over 70 million Instagram followers to her name, Billie Eilish is a global star. She has collaborated with Justin Bieber and Khalid, headlined Glastonbury and Coachella, and appeared in Calvin Klein ad campaigns. In her short career she has become an icon for Generation Z.

Her postponed world tour is already sold out, spanning North and South America and Europe. Billie grew up in a close-knit family- her brother Finneas still writes and produces her songs - in Highland Park, a suburb of LA. Home-schooled and encouraged to express herself, she was a promising dancer until musical success came literally overnight in 2015.

'Ocean Eyes', a song uploaded to SoundCloud for her dance tutor, received a thousand plays in twenty-four hours. The thirteen-year-old's ethereal singing voice was intoxicating and the track went viral. But she was no one-hit wonder; over the next year, Billie and Finneas produced a series of eclectic tracks resulting in the Don't Smile at Me EP which broke the top twenty in over a dozen countries.

She followed up with a record-smashing full length album, When We All Fall Asleep Where Do We Go?, featuring the now-iconic 'Bad Guy'. Her legions of new fans discovered an artist who, undaunted and even emboldened by her youth, had something to say about independence, veganism, mental health, body image, love and the maelstrom of teenage life. This book follows her journey from singing in her bedroom to performing in massive arenas around the globe, winning Grammys and launching her own fashion line.

It reveals the story behind the hits and explores what makes Billie Eilish the most extraordinary teenage star in the world.
---
Ähnliche Produkte