Books (Englisch)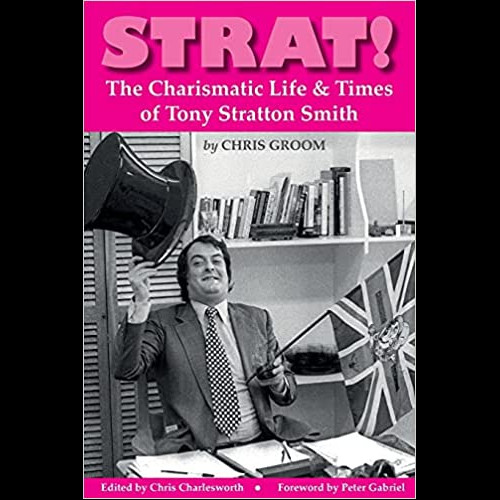 Strat! : The Charismatic Life & Times of Tony Stratton Smith
Charisma Record Label - Book - by Chris Groom
(2021)
A quietly spoken, true English eccentric with something of a rebellious streak, Tony Stratton Smith initially charmed and blustered his way into the music business as a manager during the early 1960s and a few years later, when the record labels stopped playing by what he believed to be the rules, he simply went and formed his own -The Famous Charisma Label - and set about spinning the record business on its head. An independent label like no other, it is fair to say that without Strat's total belief and unwavering long-term support there would be no Genesis - Phil Collins has said as much - and a long line of artists owe Tony a similar debt of gratitude, from Monty Python to Malcolm McLaren, Lindisfarne to Sir John Betjeman, Vivian Stanshall to Julian Lennon. A former sports journalist and close friend to Jimmy Greaves and Sir Matt Busby (Strat narrowly missed a seat in the Munich Air crash) he later became a popular figure in the horse racing world.

But making money was never very high on Tony's agenda, simply a means to an end that enabled him to fund the music and mayhem that brought him so much enjoyment. Strat was never happier than when the artists that he had so carefully nurtured were fulfilling their creative potential, delighting in working with the talents of Peter Gabriel, Alan Hull, Clifford T. Ward, Howard Werth and Peter Hammill.

Ultimately, what he really cared about were the people, the creativity, about imagination, inspiration and risk, and the sheer joy to be had in bringing all those elements together, lighting the Charisma-pink touch paper and standing back, glass in hand, to watch what might happen when the sparks began to fly.
---
Ähnliche Produkte