Books (Englisch)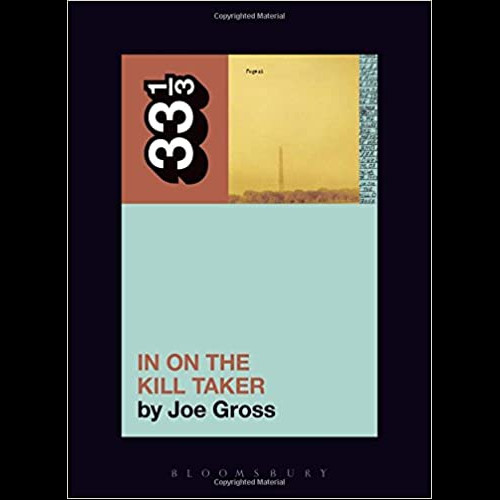 Fugazi's In on the Kill Taker
Fugazi - Book - by Joe Gross
(2018)
By June 1993, when Washington, D.C.'s Fugazi released their third full-length album In on the Kill Taker, the quartet was reaching a thunderous peak in popularity and influence. With two EPs (combined into the classic CD 13 songs) and two albums (1990's genre-defining Repeater and 1991's impressionistic follow-up Steady Diet of Nothing) inside of five years, Fugazi was on creative roll, astounding increasingly large audiences as they toured, blasting fist-pumping anthems and jammy noise-workouts that roared into every open underground heart. When the album debuted on the now-SoundScan-driven charts, Fugazi had never been more in the public eye.

Few knew how difficult it had been to make this popular breakthrough. Disappointed with the sound of the self-produced Steady Diet, the band recorded with legendary engineer Steve Albini, only to scrap the sessions and record at home in D.C. with Ted Niceley, their brilliant, under-known producer.

Inadvertently, Fugazi chose an unsure moment to make In on the Kill Taker: as Nirvana and Sonic Youth were yanking the American rock underground into the media glare, and "breaking" punk in every possible meaning of the word. Despite all of this, Kill Taker became an alt-rock classic in spite of itself, even as its defiant, muscular sound stood in stark contrast to everything represented by the mainstreaming of a culture and worldview they held dear. This book features new interviews with all four members of Fugazi and members of their creative community.
---
Ähnliche Produkte