Books (Englisch)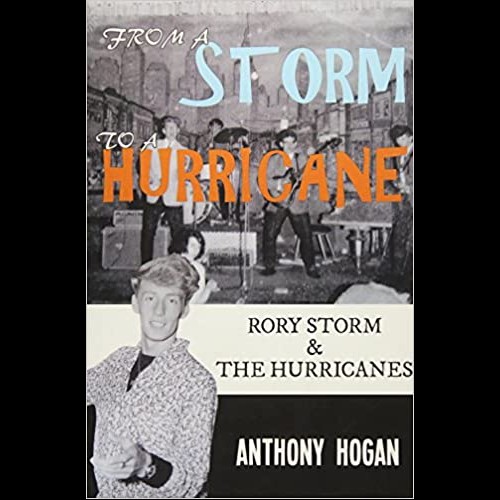 From a Storm to a Hurricane
Rory Storm & The Hurricanes - Book - by Anthony Hogan
(2016)
Rory Storm and the Hurricanes were one of the top bands in Liverpool between 1959 and 1962, bigger even than The Beatles. They shared the bill with the Fab Four on many occasions in their home city and in Hamburg, and their first drummer was none other than Richard Starkey - better known as Ringo Starr - who left the Hurricanes to join the Beatles. The Hurricanes were leading lights of the burgeoning 'Mersey Sound' and a pulsating live act, led by their charismatic front man, Rory Storm.

Born Alan Caldwell, Rory was a natural performer who wooed crowds with his stage antics, once even diving from a swimming pool high board halfway through a song. But, despite the band's huge local following, fame somehow passed them by. Frontman Rory suffered from a crippling stammer and, though unaffected while on stage, it seemed to deter record companies.

As their fellow Liverpudlians enjoyed huge international success, Rory Storm and the Hurricanes drifted into obscurity, finally ending in tragedy. Anthony Hogan has painstakingly researched the lives and careers of Rory Storm and The Hurricanes in this fascinating and moving account of one of the great untold rock 'n' roll stories, featuring over 100 photographs, many unseen before in public.
---
Ähnliche Produkte